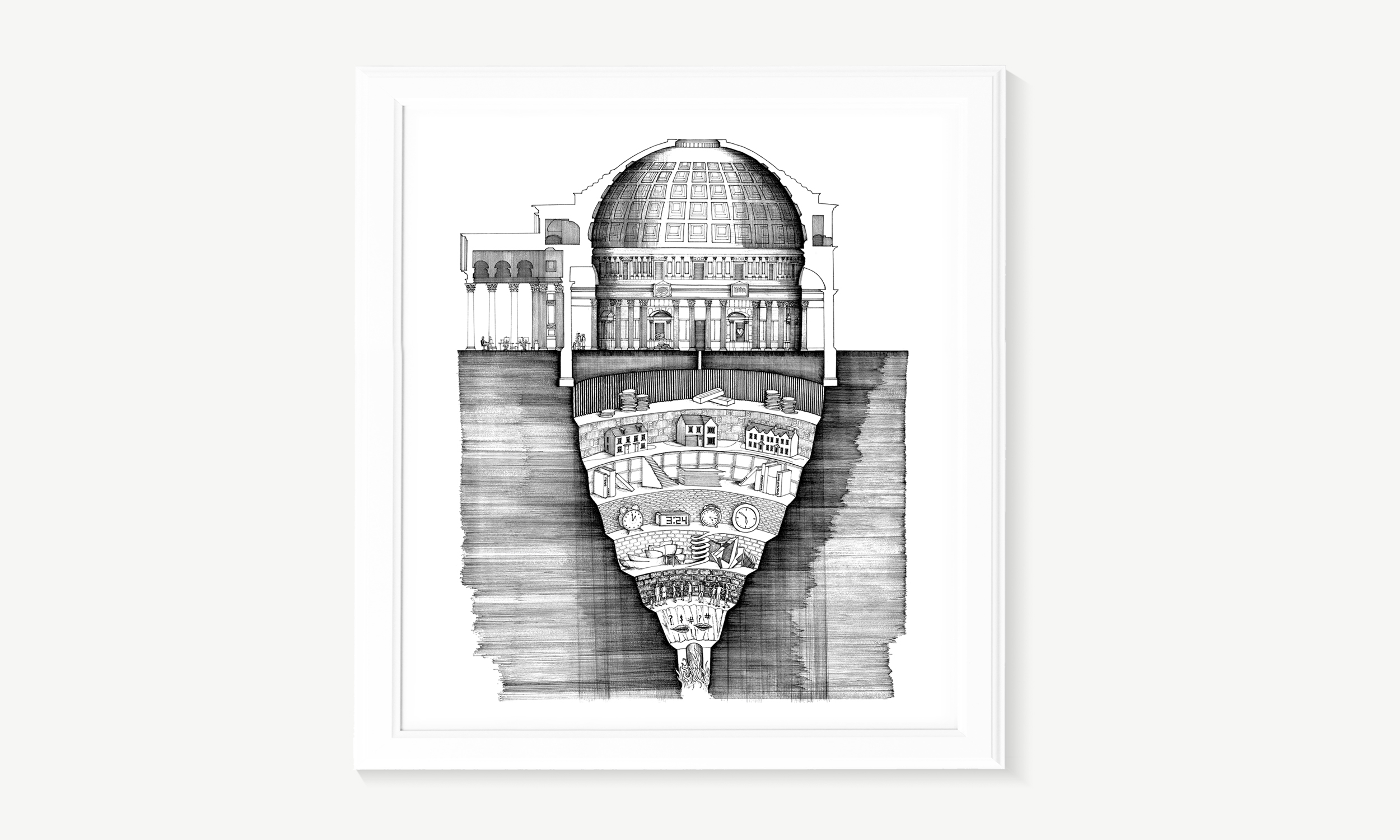 The Architecture of Heaven and Hell
Dante Alighieri was the first person to write in the Italian language, instead of Latin, to ensure that his work was accessible to all members of society. His poem, the Divine Comedy is split into 3 parts; Inferno, Purgatorio, and Paradiso [Hell, Purgatory and Heaven]. During the Renaissance, Boticelli undertook a series of drawings depicting the Inferno and I was particularly inspired by his section through hell.
Architecture has many facets, some good and some bad, and this drawing attempts to depict the two sides of the profession in a drawing inspired by Dante.
[exhibited at Casa del Lector, Madrid, 2013]